Page last updated on October 9, 2023 at 8:50 am
2023 City Leaf Collection and Management Options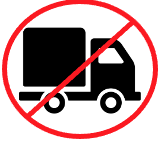 NO CURBSIDE VACUUM LEAF COLLECTION STARTING IN 2023!
2023 is the first year the City of Bloomington will no longer offer curbside vacuum leaf collection. This decision was made after two years of study and interaction with thousands of residents indicating that the combination of mulching and composting as much as possible in one's yard, and bagging the rest for collection by the City's yard waste program is both do-able and preferable. Vacuum leaf collection is inefficient, environmentally wasteful, expensive, and difficult to staff. 
The NEW ways that the City will support the management of your leaves are included below.
MULCHING AND COMPOSTING IN YOUR OWN YARD IS THE BEST OPTION
Recycling your leaves by mow mulching and/or composting in your own yard is the greenest way to manage your leaves and create useful fertilizer for your yard. It's natural, and less work than raking. For a limited time residents can pre-order their own composting bin by clicking here.  Not sure how to mulch/compost? No problem we can help!                      
USE YARD WASTE CARTS OR PAPER BAGS FOR FREE COLLECTION OF DRIED LEAVES IN NOVEMBER
If you still want leaves taken off of your property, you can fill a City of Bloomington yard waste cart or paper yard waste bags from any hardware store and set them out at the curb on your regular yard waste collection day.
Starting on SEPTEMBER 18, you can go to any Fire station in town and request a bundle of 5 free yard waste bags while supplies last.  
In the month of NOVEMBER, the City will collect paper yard waste bags or carts of dried leaves WEEKLY for free. If you are interested in purchasing a yard waste cart, please contact the Sanitation Division at (812) 349-3443. You can find your regular bi-weekly yard waste collection days by searching for your address in our myBloomington tool. 
Please do not compact your leaves so tightly into the carts that they become heavy and difficult to wheel to the curb. Remember: if it is too heavy for you to roll, it will be too heavy for us to roll!
Residents will be charged a fee if their yard waste carts or paper bags are filled with anything other than dried leaves.
The yard waste crew will not collect leaves in plastic bags.
NEED HELP MANAGING YOUR LEAVES? OR WANT TO HELP SOMEONE ELSE?
The City of Bloomington is partnering with local company Civic Champs to use their volunteer matching platform called "Helping Hands" to pair residents needing help with residents who are able to help them. Click here to sign up on the platform to schedule some time to either give or receive help. 
For any other questions about leaf collection, please contact the Sanitation office at 812-349-3443 between the hours of 6:00am and 4:00pm Monday through Thursday.