Page last updated on May 30, 2023 at 8:36 am
For more information, please contact
Bryan Park and Mills Pools Are Opening; 10th Street Railroad Overpass Retaining Wall is Repaired; and Public Works Continues Resurfacing Streets
Bloomington, Ind. – Numerous infrastructure improvement projects are underway this season to advance community goals, including safety, sustainability, accessibility, equity, economic vitality, and quality of life in Bloomington. The City will provide regular public updates on a range of these improvements as they progress.
PARKS & RECREATION
Waldron, Hill and Buskirk Park–
Parks staff this week installed decorative fencing at the Waldron, Hill and Buskirk Park playground, to provide a barrier between the playground and Lincoln and Smith Streets. Staff also prepared the decorative fountain at the Waldron, Hill and Buskirk Park for summertime operations, and turned it on for the season.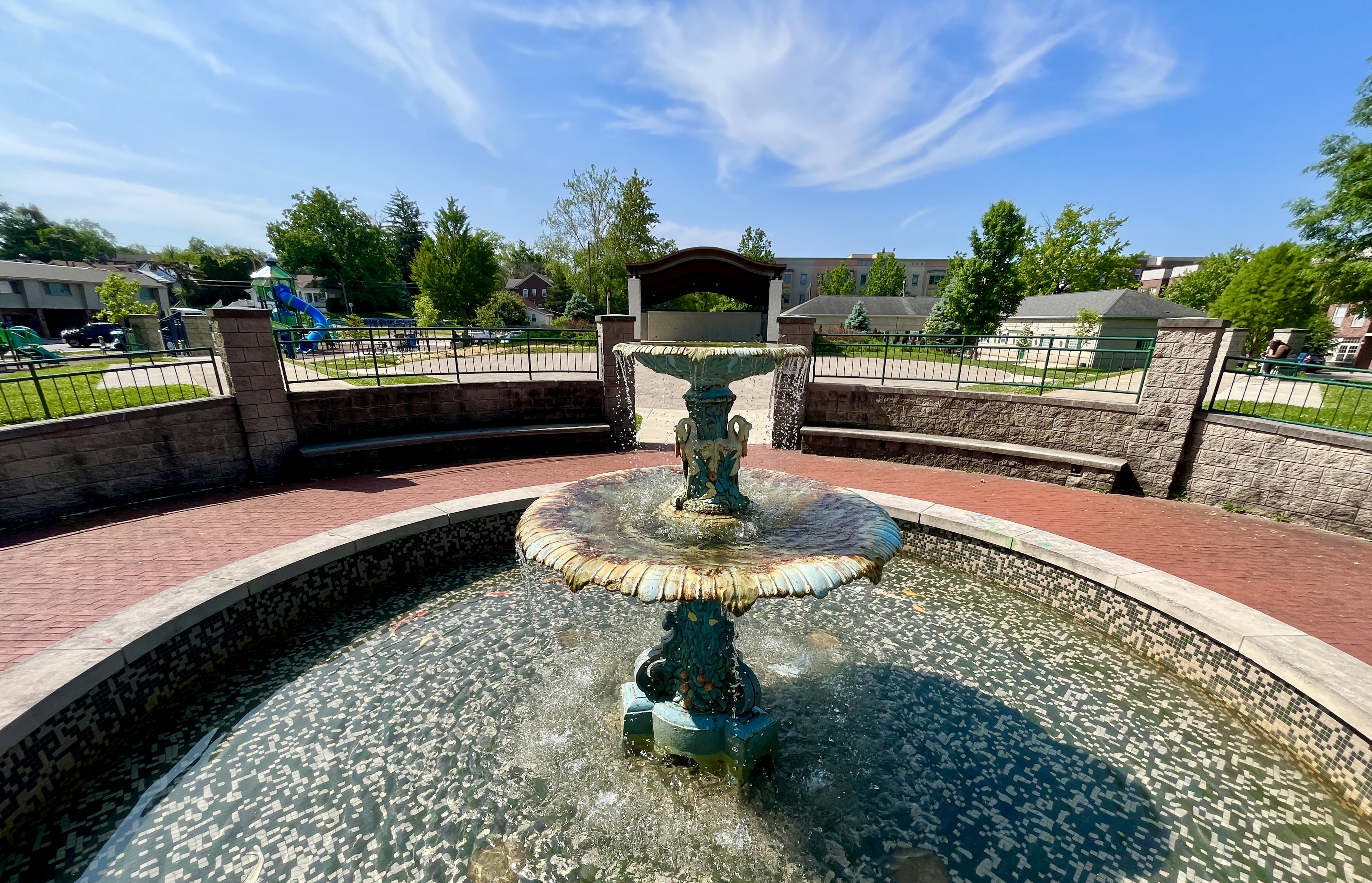 Bryan Park Pool and Mills Pool–
In preparation for the May 27 opening of Bryan Park Pool and Mills Pool, Parks and Recreation aquatics program staff installed three new, 10' deck umbrellas at each pool. The umbrellas were funded by the Bloomington Health Foundation, who is partnering with the Parks and Recreation Department this summer on sun safety initiatives at the pool by providing the umbrellas and free sunscreen.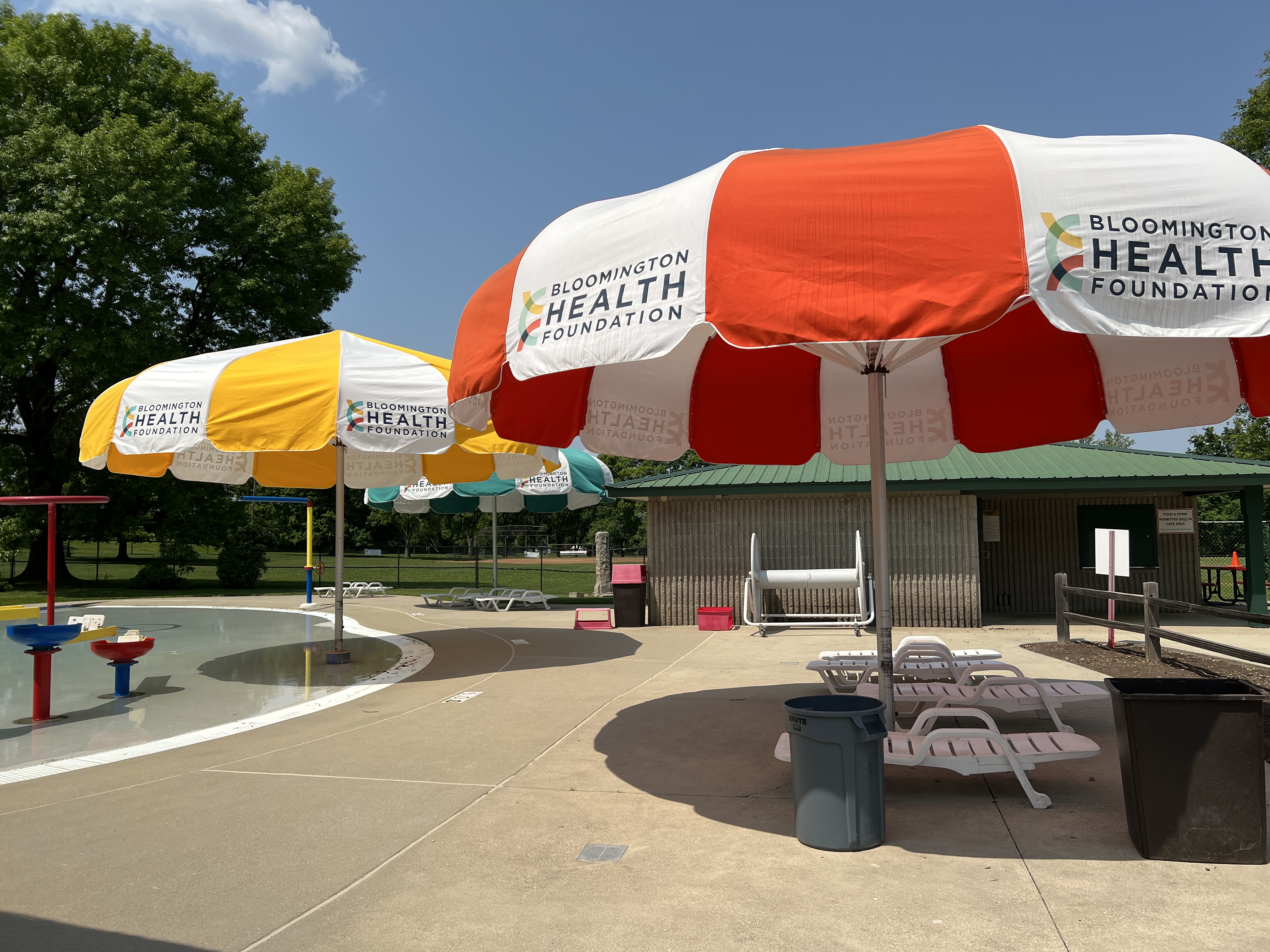 ENGINEERING
10th & Jefferson St / Railroad Overpass: Retaining Wall Repair–
The City completed the repair and reconstruction of the retaining wall at the sidewalk along 10th Street at the railroad overpass. The retaining wall, constructed in 2006, collapsed during a heavy rain event last year. The close proximity of the wall to the railroad tracks required extensive coordination with Indiana Rail Road causing the extending delay on the repair. Smock Fansler Corporation from Indianapolis was the contractor for the project. Smock Fansler started the work Friday, May 19, and completed it Sunday morning, May 21 to optimize working hours based upon the train schedule.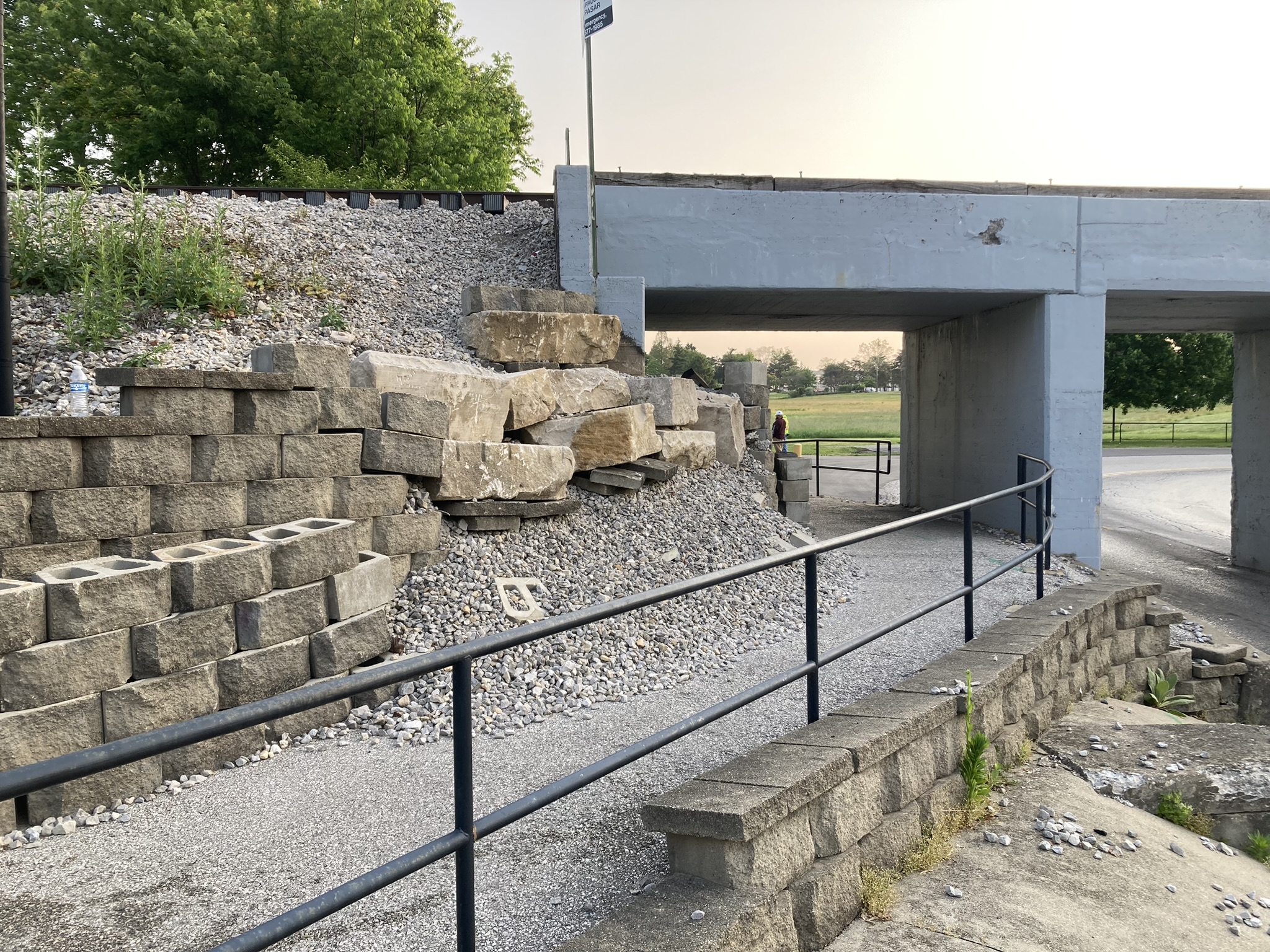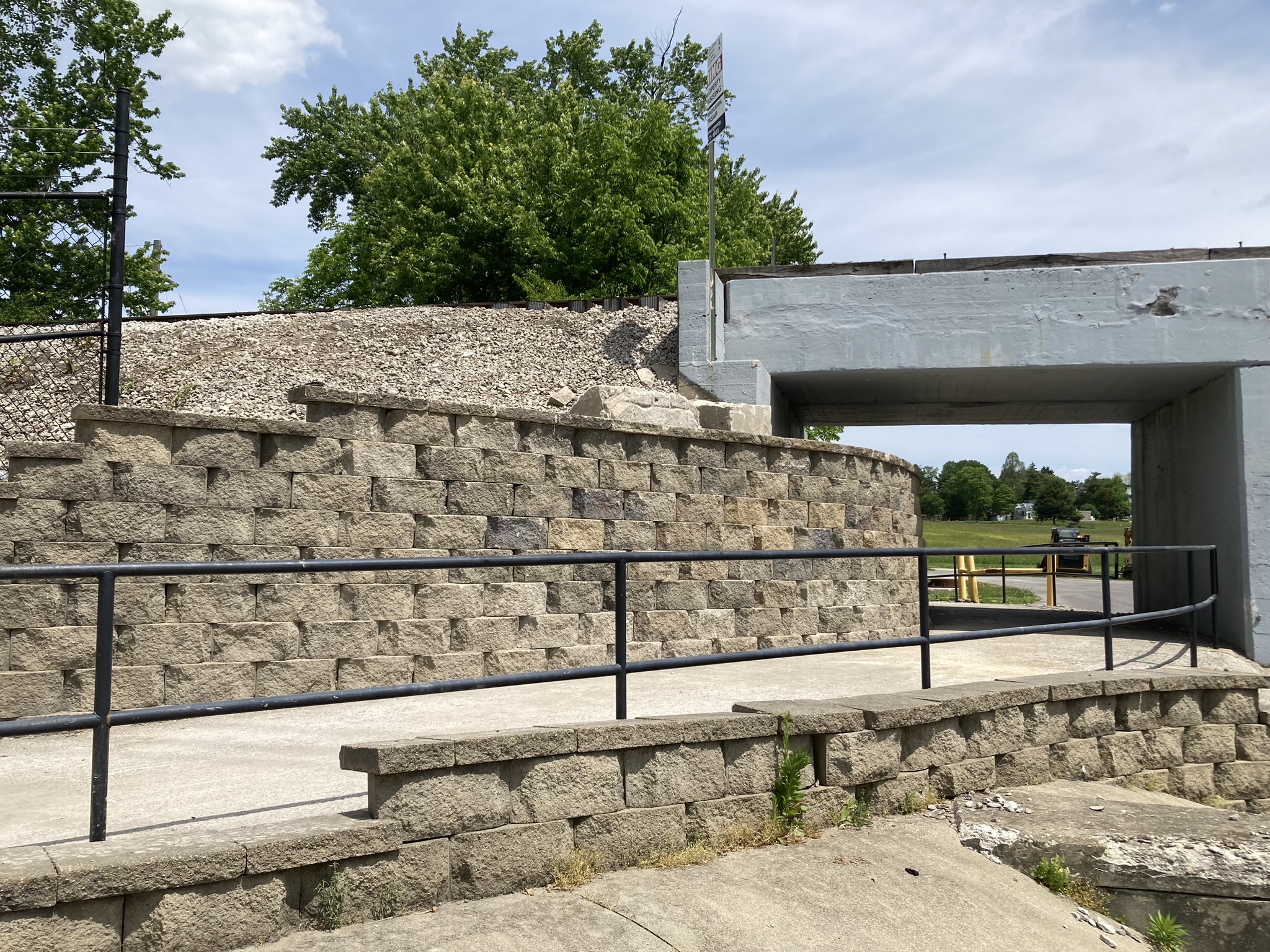 PUBLIC WORKS
Resurfacing Project–
During the week of May 30th, weather permitting, the Department of Public Works Street Division crews are scheduled to resurface South Madison Street from W Country Club Dr to Dead End, and West Coolidge Drive from S Rogers St to S Bryan St and S Bryan Street from Camden Dr to Dead End. The Division will prep streets prior to resurfacing and will have restrictions during work hours (7 a.m. to 4 p.m.). Signage will be posted. View an interactive map of 2023 paving projects at: https://bton.in/tpNzZ