Page last updated on June 6, 2023 at 4:18 pm
Mission
Welcome to the Office of the Mayor. We provide support services to the elected Mayor of the City of Bloomington, John Hamilton, and his executive leadership team. Everything we do here — and all that we believe —  involves working to ensure that Bloomington remains a safe, prosperous, innovative, and well-run city for Bloomington residents, businesses and guests. We strive to provide consistent, high-level services which improve quality of life for all Bloomingtonians while working to meet the emerging needs of the 21st century. This is accomplished through public engagement, in cooperation with City Council, to determine and implement the priorities of our community's residents.

Priorities
To accomplish our mission, Mayor John Hamilton and the Office of the Mayor are committed to the following priorities:
 
Support and Maintain Public Safety, Civility and Justice
Provide fire service and law enforcement and collaborate with agencies to promote justice and civility. Provide ongoing support and direction to issues of downtown livability, homelessness, the opioid crisis, and more.
 
Affordable Housing
Implement and refine an affordable housing strategy as part of the Comprehensive Master Planning process, including updates to the Unified Development Ordinance. Click here to learn more about our affordable housing strategies and initiatives. 
 
Facilitate Economic Development through Enhancing Quality of Place
Continue to work with small businesses, associations, artists, nonprofits, and entrepreneurs to make Bloomington a great place to establish and grow as an employer. Creating engaging physical spaces, supporting great events and experiences, nurturing sustainable practices, and enhancing a spirit of innovation and vitality are all part of a strong, healthy economic future.
 
Transparency/Community Engagement
Communicate with and engage the public about how City government performs, as well as increase use and access to data from City departments. Examples of this transparent community engagement include the Polco public engagement website for collecting public input on current issues facing the City, the biennial Community Survey, ongoing budget goal updates, the 142 data sets on the B-Clear data portal on the City website, the Bloomington Revealed site providing visual representation of such data and the mayor's open office hours.
 
Asset Management and Investment
Invest in the repair and replacement of existing City-owned assets by providing necessary funding to all City departments responsible for City-owned assets. Invest in new City assets that respond to needs of the community.
 
Innovation
Invest in staff and create a culture of innovation that encourages piloting new ideas that will improve the delivery of services to the community while increasing efficiency to maximize City taxpayer dollars.
Proclamation Requests
Throughout the year, Mayor Hamilton recognizes individuals and organizations by issuing a City of Bloomington proclamation in their honor. Proclamations can designate a specific date, week or month of recognition.
Click here to fill out and submit our Proclamation Requestion form. 
Executive Leadership Team

John Hamilton, Mayor
John Hamilton began serving the residents of Bloomington as their mayor in January of 2016.  Prior to that John served as a school board member for the Monroe County Community School Corporation, worked to pass the school referendum, and was a founding member of the Shalom Center and the Commission on Sustainability.

John is a graduate of Harvard University and Indiana University Maurer School of Law.  He has been awarded two Sagamores of the Wabash and a Distinguished Service Award from the Indiana University School of Law Bloomington, among other honors.

John grew up in Bloomington and he and his wife Dawn Johnsen, a distinguished scholar and nationally recognized advocate for women's rights and the rule of law, have raised their two sons Matthew and Eric here.

To learn more about Mayor Hamilton, please visit his page.
*Photo Credit: Kip May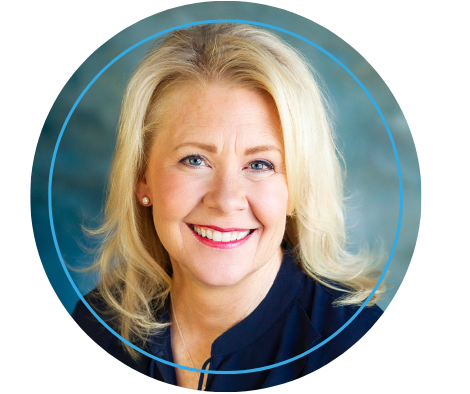 Mary Catherine Carmichael, Deputy Mayor
Mary Catherine Carmichael is a lifelong Hoosier, a graduate of Indiana University and a happy resident of, and participant in, Bloomington for the last three decades.
Following leadership roles at Indiana Gas (now Vectren) and Leadership Bloomington-Monroe County, co-hosting WFIU's Noon Edition with Bob Zaltsberg for almost 20 years, owning her own business and participating in several local boards and commissions, Mary Catherine has been serving in Mayor John Hamilton's cabinet since 2016, first as Communications Director and currently as Public Engagement Director.
Mary Catherine is responsible for identifying and implementing opportunities for involvement between the City of Bloomington and other constituencies via partnerships and other engagement initiatives.
*Photo credit: Kip May

Kaisa Goodman, Public Engagement Director
Kaisa Goodman has served the City of Bloomington since June 2020 in a variety of roles: Special Projects Manager for the Department of Economic and Sustainable Development (2020-21), Chief of Staff in the Mayor's Office (2021-22), and Public Engagement Director (2023-current). Kaisa is also a board member of the Eugene V. Debs Foundation, graduate and board member of Hoosier Women Forward, and a Court Appointed Special Advocate for Children with Monroe County CASA. She is a recipient of the Women Excel Bloomington Award (2022) and the Ten under 40 Award (2021) from the Greater Bloomington Chamber of Commerce. Kaisa has lived in Bloomington since 2011 and holds a BA in Environmental and Sustainability Studies from Indiana University. 
Andrew Krebbs, Communications Director 
As Communications Director, Andrew develops and implements the City's overall communications and branding strategy and activities.
Andrew brings 16 years of relevant experience, including strategic communications, brand development, and strategy, audience research and analysis, project and event management, content strategy, social media and new technologies, graphic design/creative direction for digital and print media, photography and videography, website design and management, and customer user experience.
 
Previously, Andrew held positions as Arts Communications Director for the City of Burlington, Vermont, and Director of Marketing for the Birmingham Botanical Gardens in Alabama. Notably, Andrew led a campaign to redesign the city flag for Burlington, a project that garnered national exposure. Freelance work included projects for the University of Vermont, the American Cancer Society-Alabama, and many other nonprofit organizations.
 
During his tenure with the City of Bloomington, Andrew has been instrumental in helping the City of Bloomington during the COVID-19 pandemic. He assisted in implementing new technologies to conduct city business remotely and continues to create communications to provide critical up-to-date information to residents.
 
Krebbs is a 2000 recipient of the Lilly Endowment Community Scholarship and holds a B.S. in Public Health Administration from Indiana University. 

Devta Kidd, Innovation Director
As Director of Innovation, Devta Kidd leads the effort to optimize and future-proof the delivery of city services. 

Devta has worked in organization effectiveness and process improvement for companies ranging from the very small to the very large in the fields of government, technology, and healthcare. She holds a Bachelor of Arts in Russian Language and Culture from the University of Tennessee at Knoxville and a Master's of Science in Positive Organization Development and Change from Case Western Reserve University.

Devta has called Monroe County home for nearly two decades and is excited to have a career whose sole purpose is to make the city that she loves even better.

Devta's interests and hobbies include spending time with her son Luke, public speaking, writing, yoga, singing, chanting, watching TED Talks (with a TED crush on Simon Sinek). Her special skills include parenting, strategy development, relationship management, connective communication, organization development, continuous process improvement, and the "people side" of change management.