Page last updated on November 29, 2023 at 2:50 pm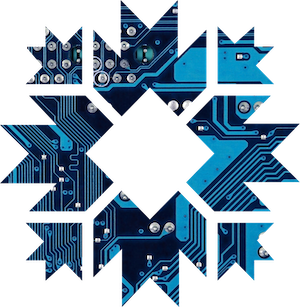 The Information & Technology Services Department (ITS) manages the City of Bloomington's IT systems, including computer hardware, software and networks. We monitor and support more than 680 workstations for 700-1000 City staff at 40+ sites including 24-7 mission critical systems at Police, Fire and Utilities departments. ITS maintains the servers and infrastructure that keep our sister City departments running. We provide IT training to City staff and coordinate IT purchasing for the City. We maintain the City's GIS (Geographic Information System) and print maps for the public. The department manages the City's fiber optic ring, a.k.a. the Bloomington Digital Underground (BDU) and WiFi deployments in City buildings. We also develop and maintain the City website, the uReport service and other open source applications for staff and public use.
ITS News
ITS Initiatives
Accomplishments
ITS by the Numbers
100 internal, 22 external map requests, 244 maps printed, 14 digital data requests per year. Web site usage: 85,000 visits per month, 1.02 million sessions per year (420k web/600k mobile). 680+ computers: desktops, laptops and Mobile Data Terminals (MDTs). 190 virtual and physical servers at 6 locations. 40+ in-house custom applications. Support for dozens more third-party applications. 17 miles of conduit, 11 miles of fiber in city network (BDU). 5 million incoming email messages. 75TB terabytes of data in our backup regime. 3995 cases in uReport from the public in the last year.
Useful Resources
In addition to resources linked herein, the following are some additional helpful resources: